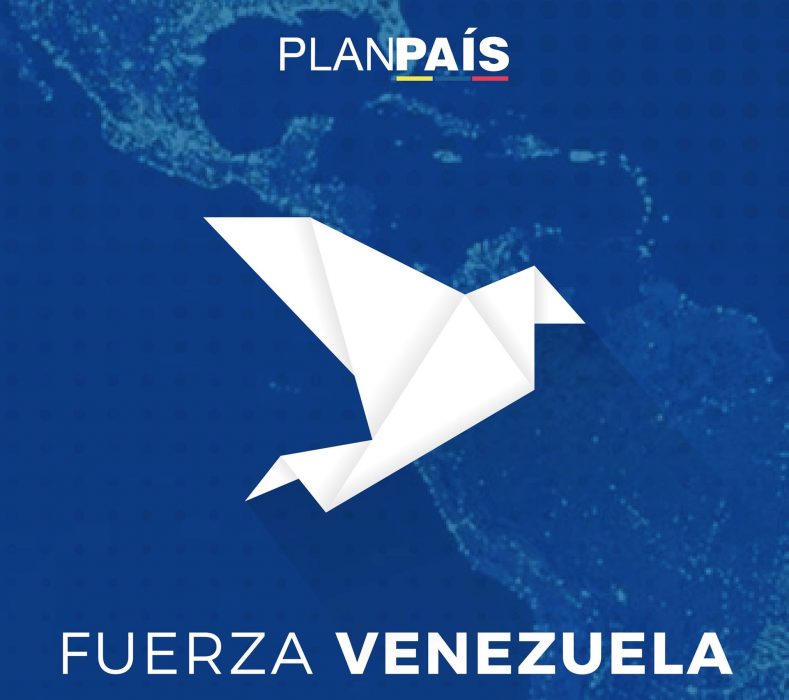 Venezuela's Future & Plan Pais

As we monitor the ongoing political power-struggle, humanitarian crisis and breakdown of basic public services, one thing is clear: Venezuela will require a massive rebuild of their government, financial and oil and gas sectors, transportation infrastructure, water systems, food production capabilities, among others. The Country's "opposition in-exile" has developed a plan to remove the current government from power and address the complex array of challenges facing their population – the organization is "Plan Pais" and they have a conference here in Tampa, March 22-23, 2019 – take a look…
Website: https://www.planpais.com/
Wikipedia: https://en.wikipedia.org/wiki/Plan_País
Facebook: https://www.facebook.com/planpais
While Plan Pais has existed as an organization since 2011, "Interim President" Juan Guaidó brought it to the fore in late-January, and, addressed staff and supporters at a Plan Pais news conference in Caracas on February 1, 2019. Mr Guaido references the strategies of the organization regularly in his public speeches with thoughtful detail, while self-exiled Venezuelans manage international support from the United States and dozens more Nations around the world.
Notwithstanding recent events, change will come, and soon Venezuelans will be faced with a "complete rebuild" of their economy and social structures as they navigate the "undoing" of twenty years of administrative mismanagement under the Chavez & Maduro regimes. Prior to the Plan Pais news conference in Caracas (February 1st) a reporter interviewed Hiram Gaviria, National Assembly member and career agronomist. Explaining the critical need to reconstruct Venezuela's ability to feed its population, Mr Gaviria stated the estimated requirement for agricultural equipment in Venezuela to be US$5Billion annually for the next 5-8 years (https://youtu.be/rCNbMPS2L7A). Expect that budget to be multiplied many times over in both the Oil & Gas and Transportation Infrastructure sectors.
Mister Maquinaria will be represented at the Tampa conference this week and seeks discussion with global partners who recognize this unique opportunity to take part in the stabilization, recovery and expansion of the Venezuela society and economic engines. Having lived, worked and married in Venezuela (1996 – 2002), I am keen to be a part of the reconstruction of the Country specific to my experience in the oil and gas sector, transportation infrastructure, and other sectors based on priorities established by Plan Pais. Please contact me with interest and let's have a chat!