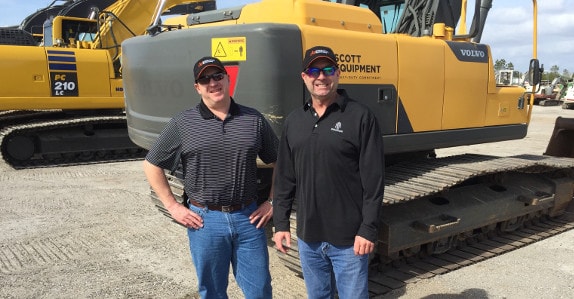 Three weeks ago we were onsite checking out the iron and the gross sale estimate was $195MM, now that's been obliterated with the latest estimate rolling in above $275MM – apparently RBA & IronPlanet are "Better Together" as the early media tagline suggested. If the primary goal is volume then this should be no surprise, be ready to reset your marks as the previous high was $203MM in 2012.
Who will be there and what should we monitor to better understand our market?
Late-model, low-hour gear will serve to quench the domestic end-user's appetite as the US Economy remains hot, providing sellers the power position in the marketplace. We believe prices will be retail (as is typical) and the spectacle of the environment will certainly provide some bidding behavior of note.
Expect to see Latin American, Caribbean and other International Buyers swarming the pre-Tier IV gear, rarely being outbid: a resurgence of this buyer-base.
During the sale and after the dust settles a hot topic will be the simultaneous sale of iron sold "as-is" with descriptions on the RBA Orlando Yard versus the online offerings of remote equipment complete with IP-style inspections. Suffice to say Ritchie Bros will intensely monitor the results, attitude of their clients and trends – as will we.
Look for Mister Maquinaria staff all week and let's talk machinery and exporting!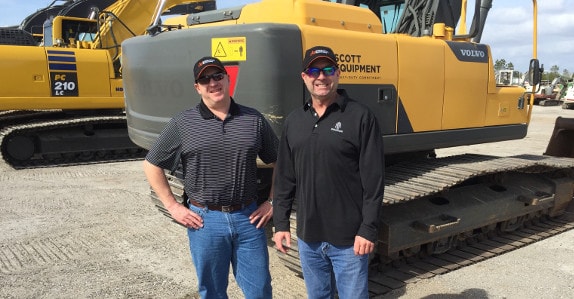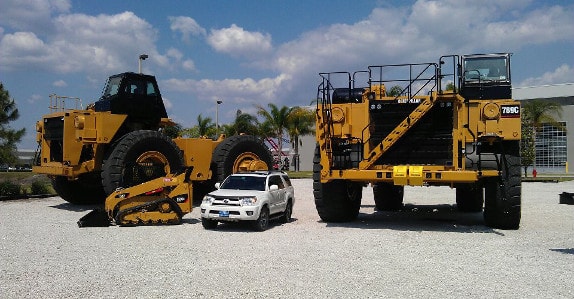 Securing the deal to rebuild 6 x CAT 789, 240-Ton Capacity Mining Trucks several years ago was a satisfying professional experience – to date these remain the largest machines ever rebuilt by Ring Power CAT. Freight from the BHP Mine in Chile was expertly handled by an experienced logistics group, leaving the beds behind – rebuilds from the frame-up across all units were complete in about five months after some change orders – they sold to Queensland, Australia in Q2/2012 – let's do that again starting with mining components!